Lawn Maintenance & Landscape
Suggs Property Solutions offers full-service lawn care and maintenance along with landscape installation for the Columbus Georgia and surrounding areas.
We understand the needs of our clients and the needs of their lawns and existing landscapes and we provide our clients with exceptional customer service and exacting attention to detail. SPS only uses the best professional commercial grade equipment to maintain every property that we care for.
The appearance and health of our clients lawn and landscape is a testament to the level of professionalism and care that we provide.
Lawn Maintenance & Landscape Services 
Lawn Maintenance

Lawn Care and Fertilization Programs

Landscape Installation

Hedge Trimming

Sod Installation

Flower Bed Creation and Maintenance

Annual and Perennial Flower Installation

Weed Management Programs

Pine Straw and Mulch Installation

Ornamental Planter Design and Maintenance

Soil Sampling and Analysis
Home Exterior Cleaning
Regular cleaning and care for your home's exterior surfaces is
essential to protecting your most precious investment. 
Suggs property Solutions addresses each clients Cleaning needs by providing them with full service Cleaning Solutions that prolongs the life of painted and finished surfaces, and maintains a pleasing aesthetic appearance. And regular cleaning enhances the appearance of your home and maintains a clean and safe environment for you and your family to enjoy.
No matter the size and scope of your cleaning project, SPS always performs each job with professionalism and care.
Exterior Cleaning Services
Soft Washing

Pressure Washing

Exterior Window Cleaning

Concrete Surface Cleaning

Rust Stain Removal 

Graffiti Removal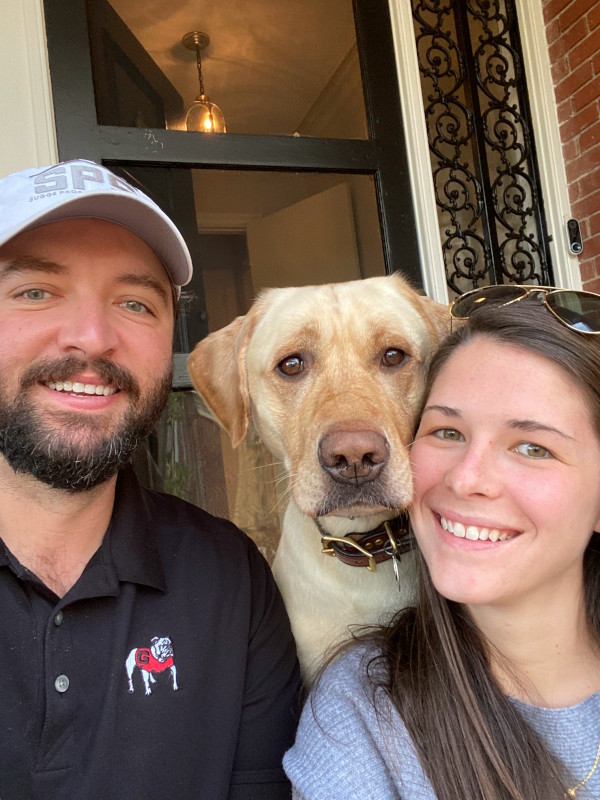 Suggs Property Solutions is the result of one man's desire to bring a higher level of professionalism and attention to detail to the home services industry. Austin began his career in heavy equipment sales with a background in agricultural and horticultural sciences. Pairing that knowledge with professional industry related certifications, SPS stands ready to advise clients on how to properly maintain their physical home, lawn and landscape. 
Professionalism – We maintain a professional appearance at all times with clean and lettered trucks, neat uniforms and open loop communication with our clients. 
Quality – We approach each job with care and attention to detail that ensures the outcome will be of the highest quality and exceed client expectations. 
Investment – We maintain our image and our client's properties by investing in the best professional equipment. Our trucks, trailers, mowing equipment and washing equipment are painstaking serviced, cleaned and maintained. We we pull up at your home you can be sure only the best equipment is used to carry out our work. 
Education & Resources – We believe in maintaining a high level of industry related knowledge that allows SPS to quickly and effectively advise clients and solve problems with confidence. We accomplish this by constantly studying industry related resources, maintaining professional certifications and pulling in the opinion of experts from land grant universities to solve lawn and landscape related issues. 
Integrity – We treat our clients with kindness and respect. Honesty and open communication are key in ensuring SPS cares for our client's needs in a manner that far exceeds expectations. 
Contact us to see what we can do for your property
Austin has pressured washed three members of my family's houses. He was very professional and did a wonderful job on all three. He is honest and fair. I highly recommend Suggs Property Solutions.
Absolutely Recommend! I have used Austin Numerous times now for work related to the company I work for. Austin communicates well, is thorough and comes prepared. He is also honest, like he is not going to do a job or tell you he can do a job that he is not confident he can do to the best standard.
Also… I have super high standards….like I am the "one" people come to when they want a recommendation because they know my Standards are maybe higher than normal? Could not say enough great things about Austin! Oh and he always cleans up after!
Austin also cut and hauled away lots of yard waste. His work was excellent. The yard and house look so much better. I highly recommend Suggs Property Solutions!
I would suggest Austin for any job he can do!! He is organized, punctual and provides the best customer service I've seen in a long time!! So happy I found him and even happier that I used him!! Thanks Austin!!!
This is not your average lawn company. Austin is a professional, providing quality, service, and value across the board. We hired them for the yard (and we are very pleased), but they can do whatever you need around the house. Highly recommend Suggs Property Solutions.
Really happy with the work that Austin did around the house and driveway. He is a true professional and his attention to customer service and detail was fantastic. The best comment that I can give is that I will definitely be calling on Austin again.
Austin bent over backwards to not only fit us in his schedule but showed up promptly and did an excellent job for us. He is a professional you can count on and trust. 
His work was so good we hired his team to take care of our lawn maintenance! I highly recommend Suggs Property Solutions for your property needs.
The protection of your privacy is important to us at Suggs Property Solutions.
Rest assured that the personal information you provide us with will not be disclosed to other parties and will be used solely for the purpose of bringing you the best service possible.